John & Regina Word
In Sickness and in Health
Married in December 1969.
Our marriage has had many seasons; the good, the bad, the indifferences that most marriages have. In 1972 our 1st daughter was born. During delivery, she began having difficulty breathing, causing me to have an emergency c-section. Our baby was hospitalized 17 days before coming home to us. She grew up to live a healthy normal life. Several years later I began having females problems, resulting in a major surgery. While recovering from surgery I began having unbearable headaches. Testing found that I had fluid on my brain and I was diagnosed with a psuedo brain tumor. I was hospitalized for six weeks and released with instructions to get much rest and do not get pregnant for a while because pregnancy would put too much stress on my body and the large amount of medication I was taking may have a negative effect on the baby. 3 months later I was pregnant. I was advised by the OB/GYN to have an abortion because of the high risk pregnancy. My husband and I prayed and God gave us the assurance that he would see us through this; plus my neurologist was a believer and agreed to work with us through the 9 months. God saw us through and 9 months later we had a beautiful healthy baby girl. Both of our daughters are in their 40s and living with no physical aliments resulting from the difficulties experience during pregnancy.
In 1997 I had a cerebral hemorrhage/stroke while directing choir at church that left me flaccid on the left side. After much therapy I recovered about 80%. I was left with decreased fine motor coordination in my left hand and difficulty controlling my voice. Since the stroke, I have had several orthopedic surgeries to include ankle arthroscopy (where it was found that I had been walking on a 3 hairline fractures for a year-since the stroke), back surgery, both knees replaced, both hips replaced, and a shoulder replacement. In between my orthopedic surgeries, my husband and I fought and won battles with prostate and breast cancer respectively. I currently have lymphedema which can cause great difficulty with my daily activities…BUT GOD!!! Over the years, my husband, John, has been my caregiver, transporter to therapy and doctor visits, homemaker, cook…all without complaining. God has given him the strength and joy in caring for me. Without the love, grace and mercy of God, our marriage would never have made it. John has been the epitomy of our marriage vows to love, to cherish through sickness and in health.
I have had 23 years of continuous pain and/or discomfort. We have found that God's love and provision, trusting His promise to NEVER leave or forsake us is true!!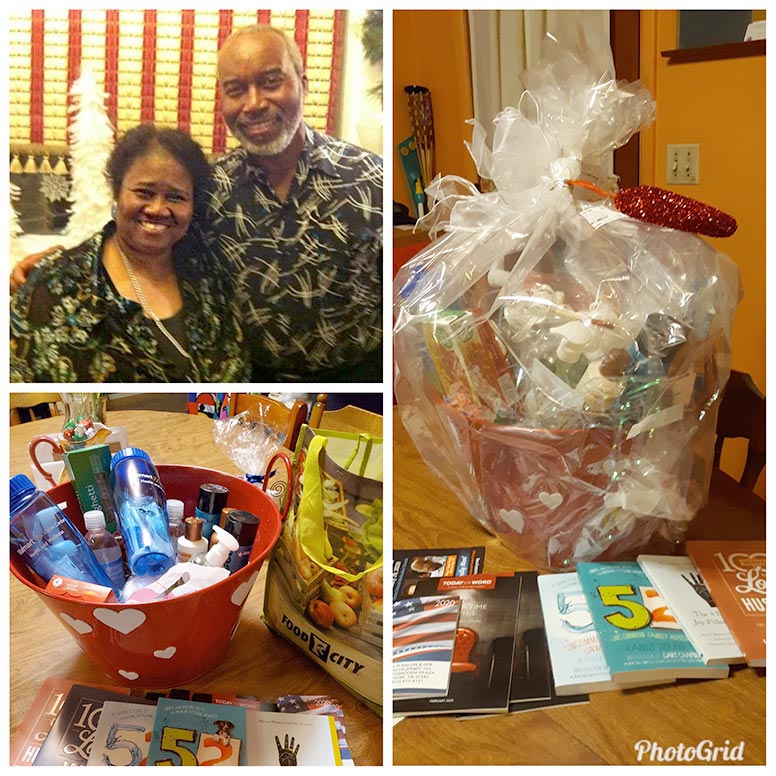 Congratulations to our "Love Never Fails" drawing winners, John & Regina Word
We also want to thank all those who participated in the drawing by submitting their real live personal story and proving to the world that true Love Never Fails! Please read all of these encouraging testimonies and see how, through the help and strength of God, marriage can thrive in any circumstance and last a life time.